Genesis Companies Announces the Launch of VPH Management Services, LLC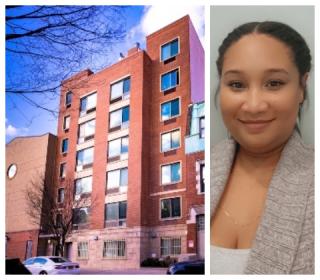 Genesis Expands Platform with New Property Management Firm and Hires Jihan Newman to Lead the Firm
NEW YORK, NY – Genesis Companies ("Genesis"), a full-service real estate development firm specializing in financing, developing, and operating mixed-income and mixed-use residential projects, announced today the launch of VPH Management Services LLC ("VPH"), an affiliated property management firm as well as the hiring of Jihan Newman, an experienced real estate executive, who will oversee the property management firm.
The launch of VPH marks a major milestone in Genesis' strategic plan, as the company continues to expand its capacity and suite of services. With the addition of this new property management platform, Genesis will be able to operate its buildings with greater efficiency and with the same bespoke and service-oriented approach that the company has employed over its 17-year history. This will not only improve performance across the portfolio, but also improve the quality of the housing product for the tenants.  
Jihan Newman will oversee the new division as Asset Manager and Director of Property Management. Last month, Genesis announced they received an equity investment from TruFund's Impact Developers Fund, which will allow the firm to continue to grow internal capacity, execute more efficiently and leverage increased liquidity.
"Adding the new asset management platform allows us to better ensure the highest quality of living for our residents," said Karim Hutson, Founder and Chief Executive Officer. "Jihan is an asset to VPH and Genesis and I am confident that she has the experience and tenacity to lead and grow the residential management business. With the TruFund capital, we are focused on expanding the Genesis platform and creating better experiences for our residents." With more than 20 years of experience in the fields of residential property management and capital project administration. Mrs. Newman brings a substantial amount of experience in building operating systems, staff oversight, financial management and budgeting, vendor negotiations, capital improvement oversight and communication to every assignment.  
"We understand the language, culture and heritage of the communities we serve. Our goal is to promote long lasting relationships with those who we live and work with," said Ms. Newman.   Prior to joining Genesis' VPH Management Services, Mrs. Newman managed a variety of properties, ranging from low-income subsidized projects to luxury coops and condos. In her new role, she will oversee the management of Genesis' 74 residential properties, encompassing more than 1,500 units and approximately 4,500 residents.  
About Genesis Companies 
Genesis Companies is a full-service real estate development firm that specializes in financing, developing and operating mixed-income and mixed-use residential projects. Since its founding in 2004, Genesis has been committed to strengthening communities across New York and New Jersey through disciplined real estate analysis, investment and innovative approaches.   Genesis' decades of combined leadership experience in multifamily development includes the development of workforce, affordable and market-rate housing for individuals, families, seniors and other supportive housing. Genesis has developed a reputation for transforming underutilized or under-performing real estate assets into quality, energy-efficient projects that enhance urban centers, while remaining accessible to the residents of these communities. All media inquiries should be directed to Erin Holin, Genesis Public Relations manager at Genesis@berlinrosen.com